Fun Things from the Interwebz
Stumbleupon.com is now my favorite site. It shows you everything that is cool that you're interested in.
So, I have nothing else to ramble out, other than Fibromyalgia sucks (which I'll keep to myself); therefore, I proudly present "Cool crap stumbleupon.com has shown me":
You'll never guess what this person used to make these. . . seriously. . .guess.
Really. . .
It's gonna blow your mind probably. . .
STAPLES!!!!! See-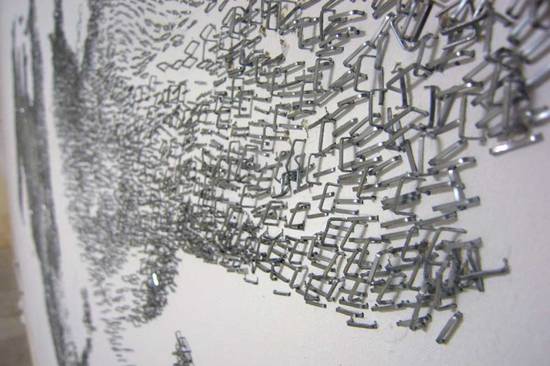 Wow, I wish I had 1/10 of this artist's creativity "jhuyyyyyyyyyyyyyyyyyyyyyyyyyyyyyyyyyyyyyyyyyyyyyyyyyyyyyyyyyyyyyyyyyyyyyyyyyyyyyyyyyyyyyyyyyyyyyyyyyyyyyyyyyyyyyyyyyyyyyyyyyyyyyyyyyyyyyyyyyyyyyyyyyyyyyyyyyyyyyyyyyyyyyyyyyyyyyyyyyyyyyyyyyyyyyyyyyyyyyyynm" (That is input by my cat, Baby, who is desperately trying to make me quit computing.. . .see-
I think she's up here to see what I'm going to talk about next which makes sense.)
Anyhoo, The info about this is in French, so I don't know what it says, but, here's the
link
.
The thing I stumbled upon before this was photos of celebs with Cats. I just thought it was so heartwarming, and I wanted to share some of my faves. You guys know I love the kittehs. I get Lol Cats in my inbox every morning. They're my little piece of happy for the day.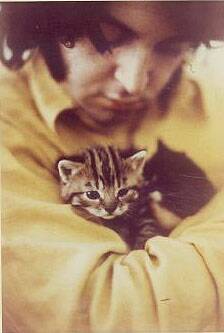 My last item of randomness; it has nothing to do with stumbleing - watching Cake Boss on TLC makes me want cake. Bad. I want to marry Buddy.
On a completely different topic, I am using the Special K Protein Shakes in my weight loss endeavors.
That is all.